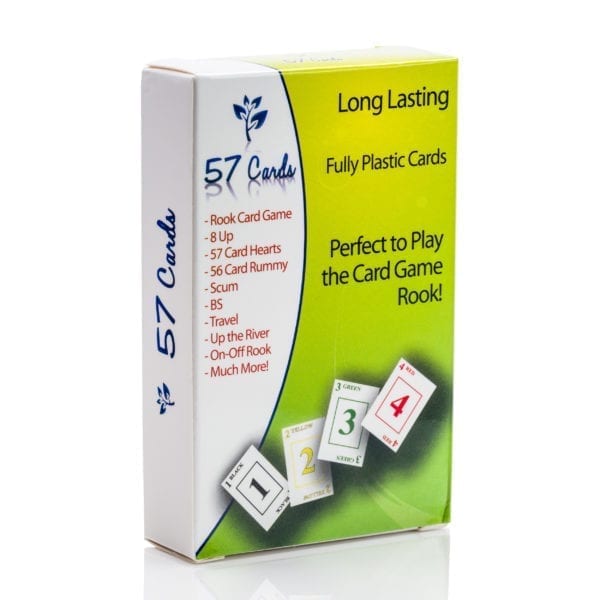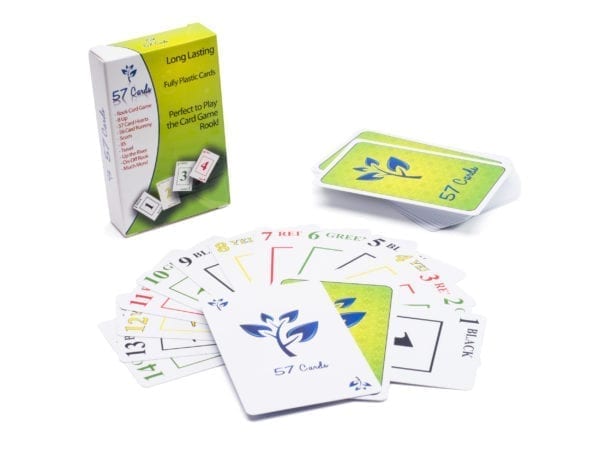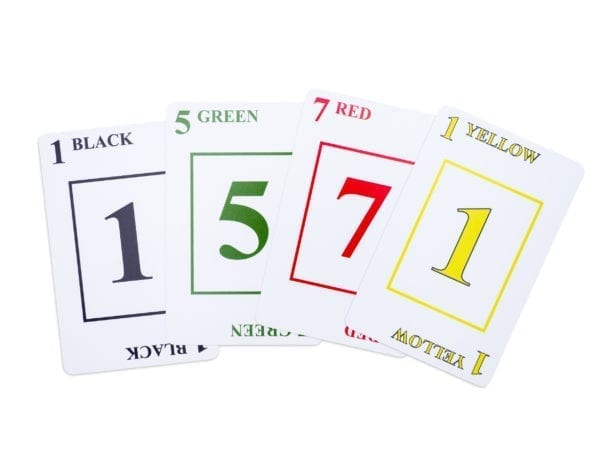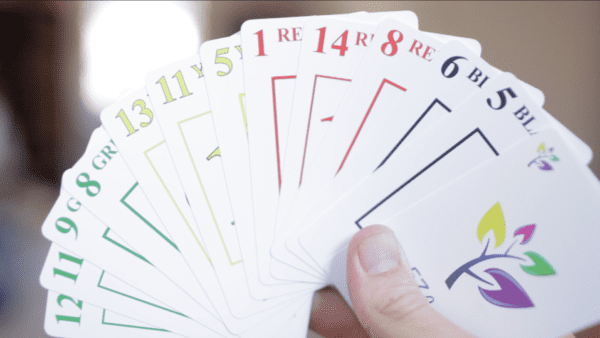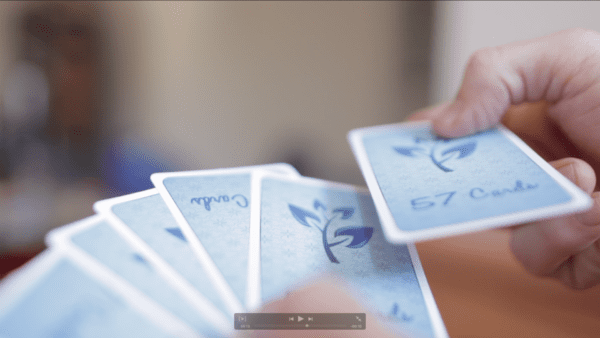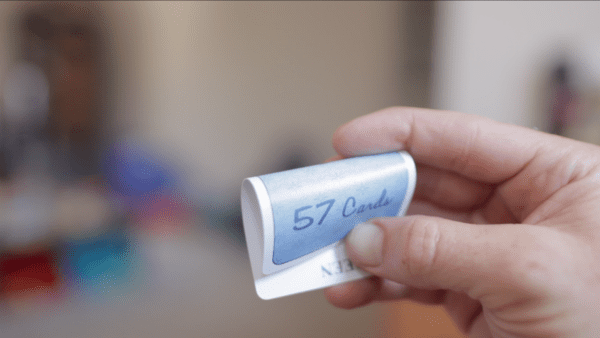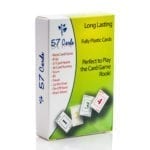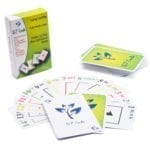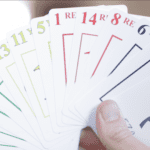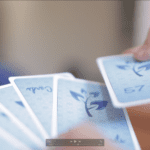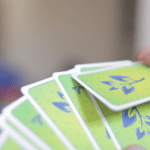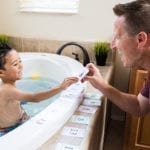 Premium Rook Cards: Fully Plastics | Green or Blue
$18.99
Play rook in style, with a premium deck of durable, long-lasting cards.  57Cards Plastics is a luxury deck of 4 colors, 1-14, with 2 wilds, perfect for many games including the card game Rook.
"Wow! These are great! Very easy th shuffle and the corners do not bend easily like all the other Rook cards that I have purchased do! I would say I would purchase them again….but I won't need to as these are going to last a long time. I will purchase them for me Rook playing family and friends!"
Description
Additional information
Reviews (0)
Description
Amazon Prime Members, purchase available.
Canadian Purchases Now Available at Amazon!
Your deck feels like brand new even after years of regular use
Fully plastic means you can spill on em', dunk em' and they come out in mint condition
Great for parties, events, and kids love them
"These cards are perfect for playing Rook. We play usually once a week and have been using these 57 cards for a couple of years now. We bought a second deck even though the first deck was still in good shape. If you are familiar with Kem playing cards, these are comparable to those. I would recommend these to anyone who plays Rook or other games that require this type deck. They will save you a lot of money in the long run as the paper cards wear out quickly and these last better than any others that I have tried."
Finally, a deck of cards that you can play over and over again. Remember that great game Rook? Remember how sturdy those old cards were? Well, thanks to cost-cutting, current Rook cards fall apart after only a few uses.
We've taken a cue from the big casinos and created a truly resilient and affordable deck of 57 playing cards that are fully plastic and can handle even the most vigorous game nights!
57 Cards is a fully plastic deck of yellow, red, green and black cards numbered from 1 to 14 and a wild card. Our deck is great for those of you who want to expand on a traditional deck of 52 cards and is especially good for use as a high-quality and long-lasting Rook deck.
"10 times better than the traditional Rook cards. Easier to deal for older people. The Rook is not a bird, but it doesn't take a genius to figure out which card is. We've started using these cards every time we play rook, so much better."
Because we use only high-grade plastic, you can be assured that once you begin playing with your new 57 Cards deck, they'll stay as new for a long time to come. Shuffle them, drop them in water, spill a drink on them and they'll rinse off just like new.
The fully plastic 57 Cards deck is the true luxury name in card gaming and you can have yours now for only $15! Buy two or more decks and we'll even ship them for free! We don't want to say that 57 Cards is the last deck you'll ever need – but it'll be the last one you'll need for a remarkably long time!
Currently our shipping on orders over $30 is free!
Want to save even more and buy in bulk? Try our bulk ordering to save even more when you buy 8 decks. SHIPPING ON BULK ORDERS IS FREE!

Additional information
| | |
| --- | --- |
| Weight | 5 oz |
| Dimensions | 5 × 4 × .3 in |
| Color | Blue, Green |